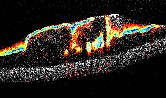 Research Opportunities in the Optical Coherence Imaging Laboratory

Postdocs: Post-doctoral Scholar Position in OCT Endoscopy at the University of North Carolina at Chapel Hill
The Coherence Imaging Laboratory at the University of North Carolina at Chapel Hill seeks a highly motivated Postdoc to perform research in optical coherence tomography (OCT) imaging. Research activities will include the development and application of our endoscopic OCT imaging systems for upper airway imaging, and its application for assessment of airway injury and upper airway disorders. Candidates are required to have demonstrated expertise with imaging hardware and hardware design, with particular consideration given to candidates with experience using fiber optics, fabricating fiber optic tips, using and setting up interferometers or similar optical systems, and setting up data acquisition systems. Experience in performing biomedical imaging experiments on animal and/or human subjects is a plus. Experience with associated image analysis methods is also a plus, but not a substitute for required experience with imaging hardware. Candidates must also demonstrate a genuine interest in biological and biomedical science. A demonstrated record of publication in peer-reviewed journals is required to be competitive for the position. Applications will be reviewed immediately until the position is filled. To apply for the position, please email your Resume in PDF format to Prof. Amy Oldenburg at aold@physics.unc.edu. Applications will be reviewed immediately until the position is filled. Applicants who are available to begin by January of 2021 or earlier will gain preference over those with delayed start dates, although all applicants are still encouraged to apply. For futher information about the Coherence Imaging Lab please visit our website: https://users.physics.unc.edu/~aold/index.html
Posted 7/6/2020

Current UNC Graduate Students: We have a large number of active research projects. I am particularly interested in recruiting students interested in biomedical optical imaging applications given a strong research funding outlook at this time. Students working toward the PhD in the departments of Physics and Astronomy, Biomedical Engineering, or Applied Physical Sciences at UNC should contact me with your resume and research interests.

Prospective UNC Graduate Students: If you are interested in applying to graduate school in Physics and Astronomy or Biomedical Engineering and want to know more about research opportunities, please feel free to contact me.

Current UNC Undergraduate Students: I typically host several undergraduate researchers in my group at any given time, but please be advised the process for getting into my lab can be competitive! I have several times more requests than I have positions. If you want to get your foot in the door, one of the best ways is to offer to apply for a SURF or other fellowship to pay your own way, or to work as part of a thesis project or for course credit. Please contact me with your resume, ideally 2-3 months before the semester or summer you wish to start working. Preference will generally be given to sophomores and juniors, although freshman are still encouraged to apply.

Please contact Dr. Oldenburg with the particular criterion you fit from the list above. I do NOT have positions for non-PhDs unless you are currently enrolled as a UNC student.


---
intro page - research - publications - people - open positions
UNC Physics & Astronomy - Biomedical Research Imaging Center - UNC Home